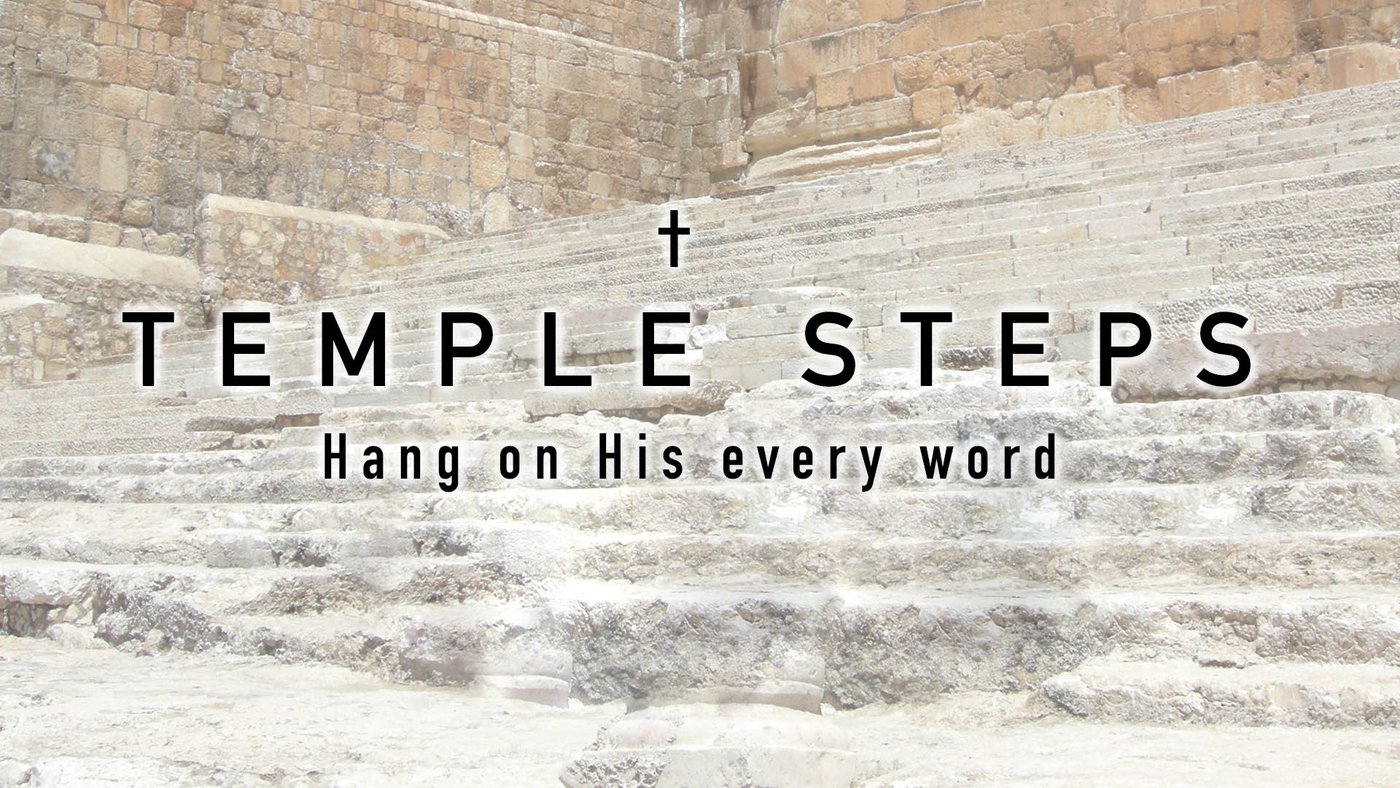 What's an Easter Group?
Easter Groups help us grow us in faith and friendship leading up to Easter.
What: Hear the sermon on Sunday, then gather with others to discuss what you learned.
When: Meet once a week for 5 weeks
Week 1: March 1 - March 7
Week 2: March 8 - March 14
Week 3: March 15 - March 21
Week 4: March 22 - March 28
Week 5: March 29 - April 4
Why: gather with other to grow in faith and friendship through meaningful conversation
2020 Easter Group content comes from Luke 19: 47-48 "After that, he taught daily in the Temple...all the people hung on every word he said."
We are going to sit together at the Temple Steps, hanging on Jesus' every word in Luke's gospel... the final teachings prior to his crucifixion and resurrection. Often referred to as the "Rabbi's Steps" or the "Teaching Steps", the Southern Temple Steps were excavated in 1967 and is the only surface in Israel that one can be certain Jesus and his disciples walked on.