IMPACT AND COVID-19
Hello everyone,
Many School Districts in Ozaukee County and beyond have announced that they will be closing for 4 weeks due to the developing situation with COVID-19. Since we follow the lead of our government officials and school districts, Impact and Jump will not be meeting in person until further notice.
We care about the health and safety of our students and our community. As such, we are doing our part to aid in the prevention of the spread of this virus.
We will still be finding ways to minister to students during this time, all of this information can be found on the CC Youth at Home page.
In Christ,
Nathan Miske
Youth at Christ Church
Community, worship, and service for 6th-12th graders
We believe that an all-encompassing student program is the key to raising up impact youth. Through Sunday Night Youth Group, community, worship, retreats, and service, our 6th-12th graders are laying spiritual foundations for the rest of their lives.
Making God's Word applicable to our middle school and high school students is important in helping them deal with all the tricky stuff out there. We are committed to fostering impact youth that make a difference in our community and understand their God-given gifts.
2020 Spring Calendar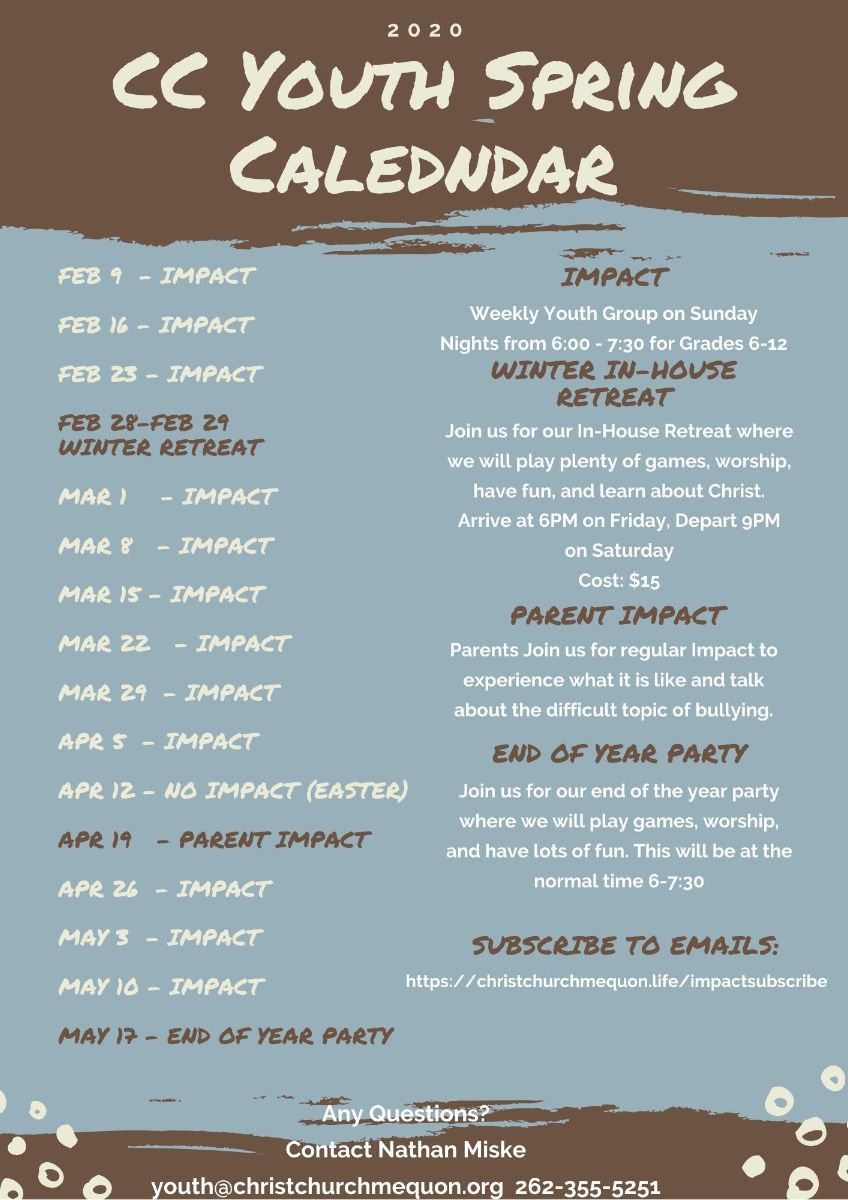 Nathan Miske, Youth Director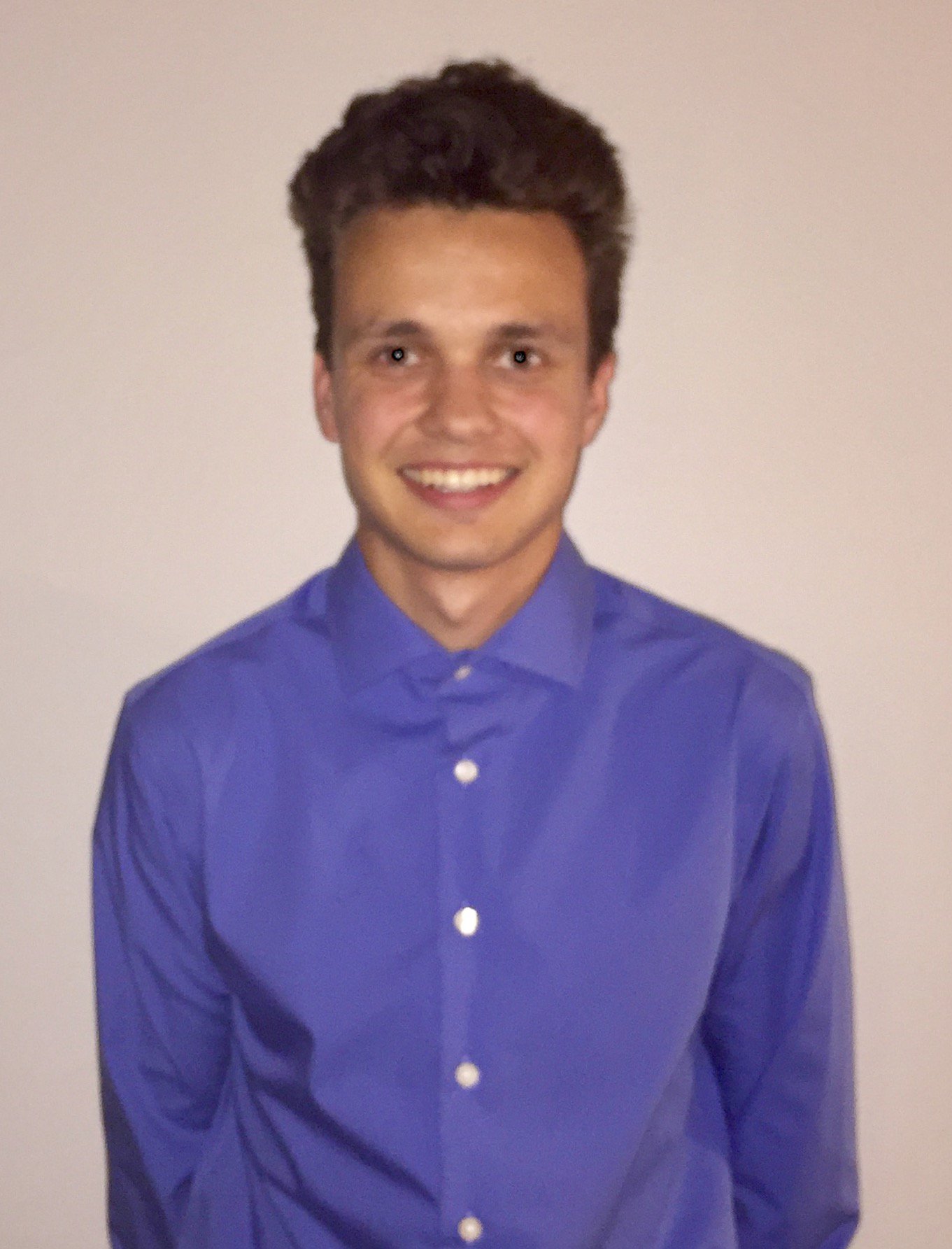 office: (262) 243-3093
cell: (262) 355-5251