Operation Christmas Child Drop-off Location
NATIONAL COLLECTION WEEK: NOV 15-22, 2021
Drop-off your packed Shoebox Gifts during select hours.
Bring your packed shoeboxes to Christ Church during these select times. For information on what to include in your shoeboxes, click here: How to Pack a Shoebox Gift
Drop-off Location Hours of Operation:
Mon Nov 15 / 4:30-6:30pm
Tue Nov 16 / 4:30-6:30pm
Wed Nov 17 / 4:30-6:30pm
Thu Nov 18 / 4:30-6:30pm
Fri Nov 19 / 4:30-6:30pm
Sat Nov 20 / 9am-noon
Sun Nov 21 / 11am-2pm
Mon Nov 22 / 4:30-6:30pm
If you have a large number of boxes to drop off, please contact us to schedule your drop-off time: [email protected] or 262-243-3093.
Drop-off Location:
Christ Church
13460 N Port Washington Rd
Mequon, WI 53097
*use the West Entrance, facing Port Washington Road.
Follow Your Box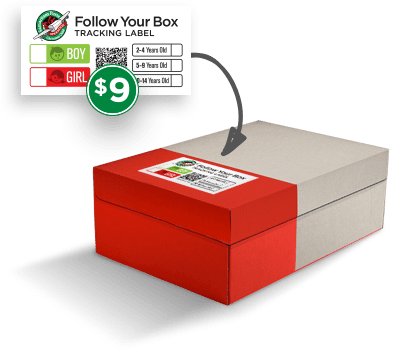 About Operation Christmas Child