The Vision
He will do even GREATER THINGS than these... John 14:12
A Great Promise for those who aren't here...yet!
THE HARVESTERS ARE PAID GOOD WAGES, AND THE FRUIT THEY HARVEST IS PEOPLE BROUGHT TO ETERNAL LIFE. WHAT JOY AWAITS BOTH THE PLANTER AND THE HARVESTER ALIKE! JOHN 4:36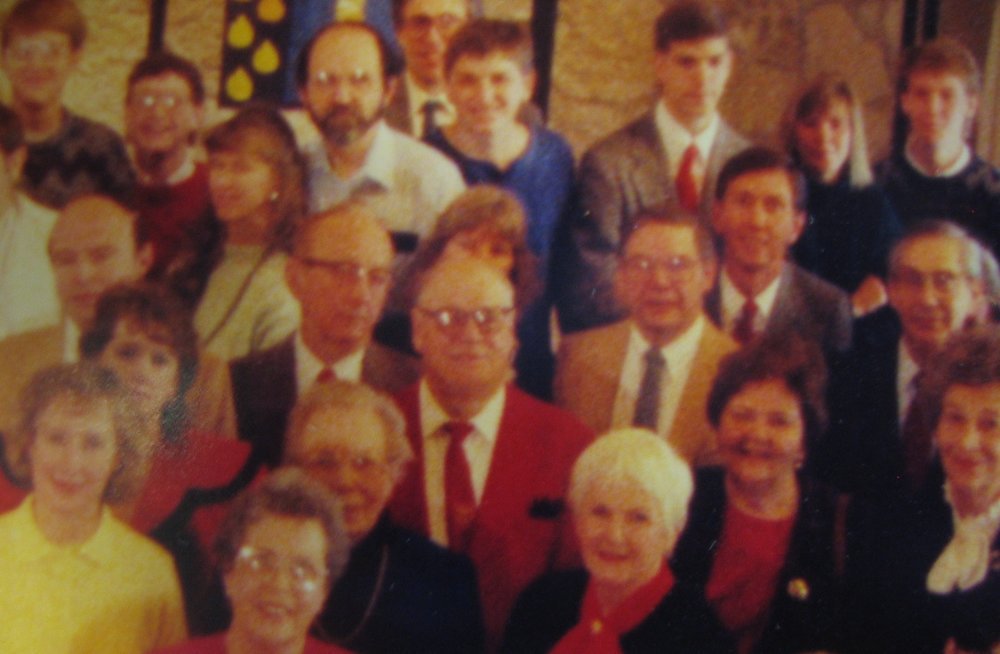 GREAT HISTORY
GOD HAS BEEN ON THE MOVE SINCE 1966.
Christ Church was chartered by 38 families who pledged $23,000 and built our first building, located near the Mequon Pavilions. Previously, they had been meeting at the College of the Notre Dame of the Lake Convent, where Concordia University of Wisconsin resides today. They ultimately surpassed their goal, raising $27,000. In 2007, 150 worshipers purchased the 20 acres that our church stands on today, and in 2009 they built our current facility.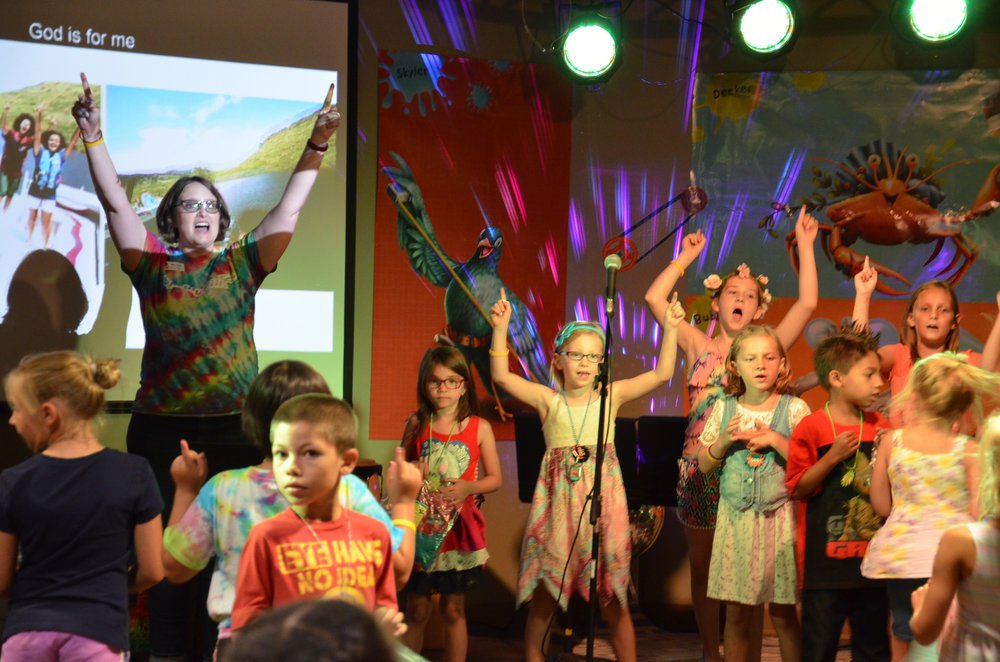 GREAT CRISIS
WE ARE A CHURCH FOR THOSE WHO AREN'T HERE YET, BUT THERE'S NO ROOM TO WELCOME THEM IN!
Our building is currently running at capacity. In the first quarter of 2017, seven out of nine Sundays were at 80%+ capacity at 9:15. Statistics show that this is where growth stops. In Children's Ministry, attendance blossomed from 86 to 115 after the opening of The Treehouse, with a high week of 131 kids in Adventure Camp. This shows us that if we build it, the growth for God's Kingdom is sure to follow.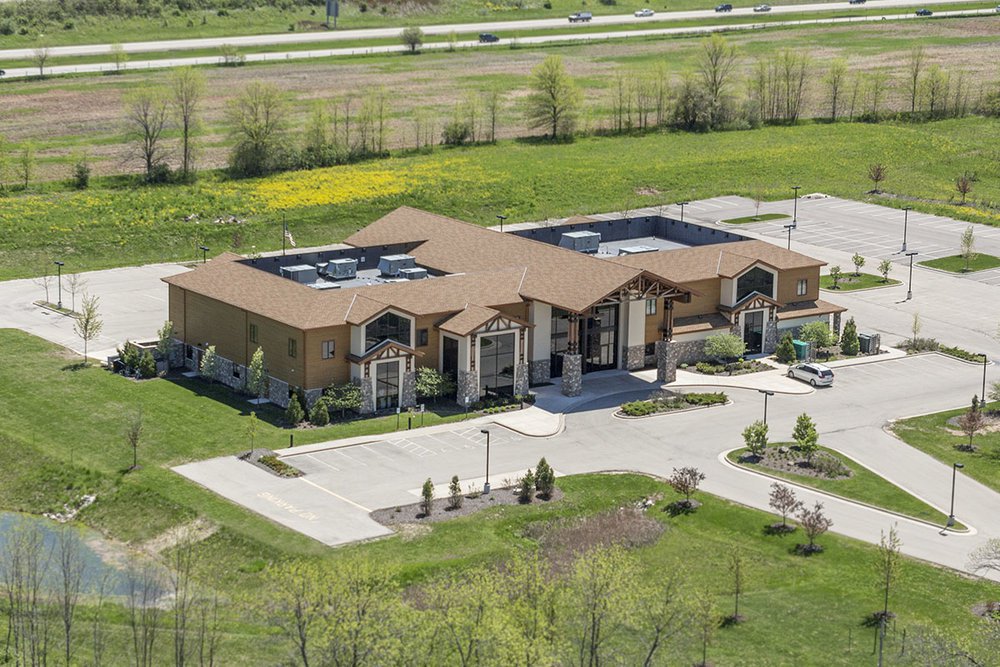 GREAT ANSWER
A ONE-SITE, MULTI-VENUE CHURCH WHERE GOD CAN DO EVEN GREATER THINGS.
Consistent with our existing strategies, we aim to:
Build the opportunity for simultaneous worship
Expand and renovate the children's area
Create greater opportunities for adult teaching
Provide environments of personal interaction and socialization
Supply an administrative and volunteer space
Establish the infrastructure for an ultimate Phase 3.0... a 1,200-seat worship room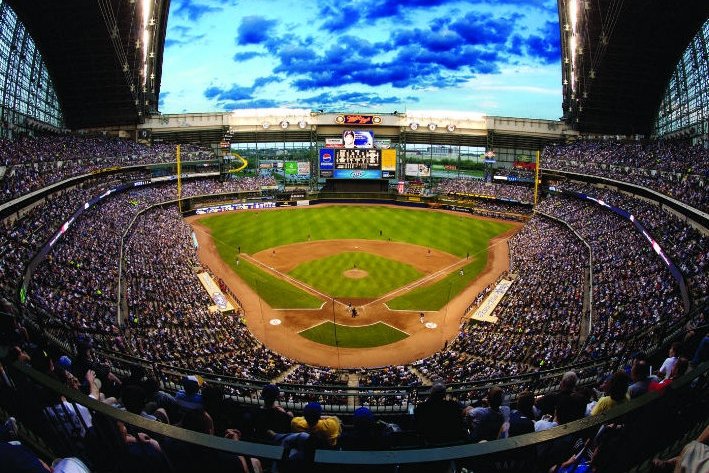 GREAT OPPORTUNITY
OUR VISION IS TO REACH 10% OF THE I-43 CORRIDOR FOR CHRIST.
Looking back to the most recent census, there are over 86,000 people in Ozaukee County. Of those, about 36%, or 30,100 people, claim no religious affiliation [un-churched]. That does not include anyone who claims a home church but doesn't actually go [de-churched]. According to recent research, as much as 50% of Christians don't actively attend a church. That is about another 28,000 people for Ozaukee County.
There could be as many as 58,000+ un-churched or de-churched to love, serve, and reach with the Gospel in Ozaukee County, alone.
We Are Called To GREATER THINGS
In our current facility, God has done truly Great Things in people's lives.
Marriages have been saved, addicts have been freed, purpose has been found... all through faith in Christ. Simply put, ask anyone around and you'll probably hear an incredible story of God's saving grace.
One cannot quantify the incredible life-change that God has brought into people's lives through Christ Church, but the numbers in our latest Annual Report show that God is, indeed, on the move around here.
WE BELIEVE THAT THIS EXPANSION AND RENOVATION WILL ALLOW GOD TO DO EVEN GREATER THINGS THROUGH CHRIST CHURCH AS WE PURSUE OUR MISSION.
"Very truly I tell you, whoever believes in me will do the works I have been doing, and they will do even GREATER THINGS than these..."
John 14:12
GREAT ANSWER
THROUGH THIS BUILDING EXPANSION, WE WILL BE ABLE TO:
Create the opportunity for one-site multi-venue worship
Expand and renovate the Children's Ministry area
Create greater opportunity for adult teaching
Provide environments of personal interaction and socialization among those who worship
Provide an administrative and volunteer space
Establish the infrastructure for an ultimate Phase 3.0, a 1,200-seat worship room, in order to have enough space to reach those people who aren't here yet.
YOUR ROLE: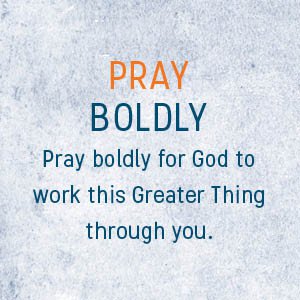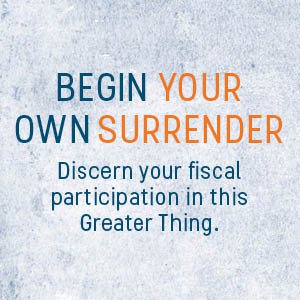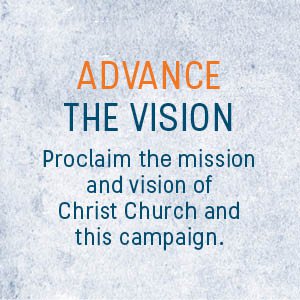 Yes, I try to find common ground with everyone, doing everything I can to save some. I DO EVERYTHING to spread the good news and share in its blessings.
1 CORINTHIANS 9:22-23 NLT