Pastor Bob Suhr - Lead Pastor
Pastor Bob came to Christ Church in 1999, after successfully renewing two congregations in Southeastern Wisconsin. He is married to his wife of 35+ year, Jill.
Pastor Andrew Suhr - Associate Pastor
Pastor Andrew joined the Christ Church team in 2014, bringing with him a heart for adult ministry. He enjoys time with his wife, Patti, and their two young daughters.
Keven Hayhurst - Executive Director
Contact Keven for financials, facility, and leadership.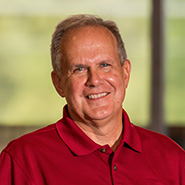 Mike Skunes - Ministry Director
Contact Mike for involvement and The Upper Room Worship.
Nathan Miske - Youth Director
Contact Nathan for student ministries.
Melissa Barnett - Elementary Director
Contact Melissa for elementary ministries and JUMP.
Sara Tibbitts
Early Childhood Director
Anna Suhr
Worship Architect
Patty Clemens
Traditions Coordinator, Wedding & Baptism Liaison
Jen Sullivan
Communications & Technology Director
Daniel Nelson
Technology Coordinator
Lisa Smith
Media Coordinator
Andrew Meyer
Facility Coordinator
Tracey Larson
Special Projects
Children's Ministry Staff Assistants
Emma Hassman
Kelsey Hoffmeyer
Jenna Holland
Kayla Holland
Diana Mueller
Jamie Pauly
Cassie Schenker
Laney Schueller
Becca Teplitz
Rachel Wagner
Samantha Chartrau
Emily Becher
Emily Arcuri
Lindsey Gilgenbach
Allie Ott
Ian Chowaniak
Sam Wegener