Pastor Bob Suhr - Lead Pastor
Pastor Bob came to Christ Church in 1999, after successfully renewing two congregations in Southeastern Wisconsin. He is married to his wife of 35+ year, Jill.
Pastor Andrew Suhr - Associate Pastor
associate@christchurchmequon.org
Pastor Andrew joined the Christ Church team in 2014, bringing with him a heart for adult ministry. He enjoys time with his wife, Patti, and their young daughter.
Keven Hayhurst - Executive Director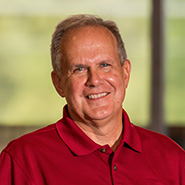 Mike Skunes - Ministry Director
Melissa Barnett - Ministry Director