Online Giving Tutorial
Tips to Help You Give Online
If you give online regularly, you've likely noticed some changes to the Vanco user interface. Here are some step-by-step tips to help you navigate the updated online giving experience.
Generally speaking, it works just like Amazon. You'll select your contribution categories just as you would individual products. Add each one to your Basket, and "check out" at the end. It's that simple!
Step 1: Sign Up or Log In
All that's needed to get started is your name, your email, and a password.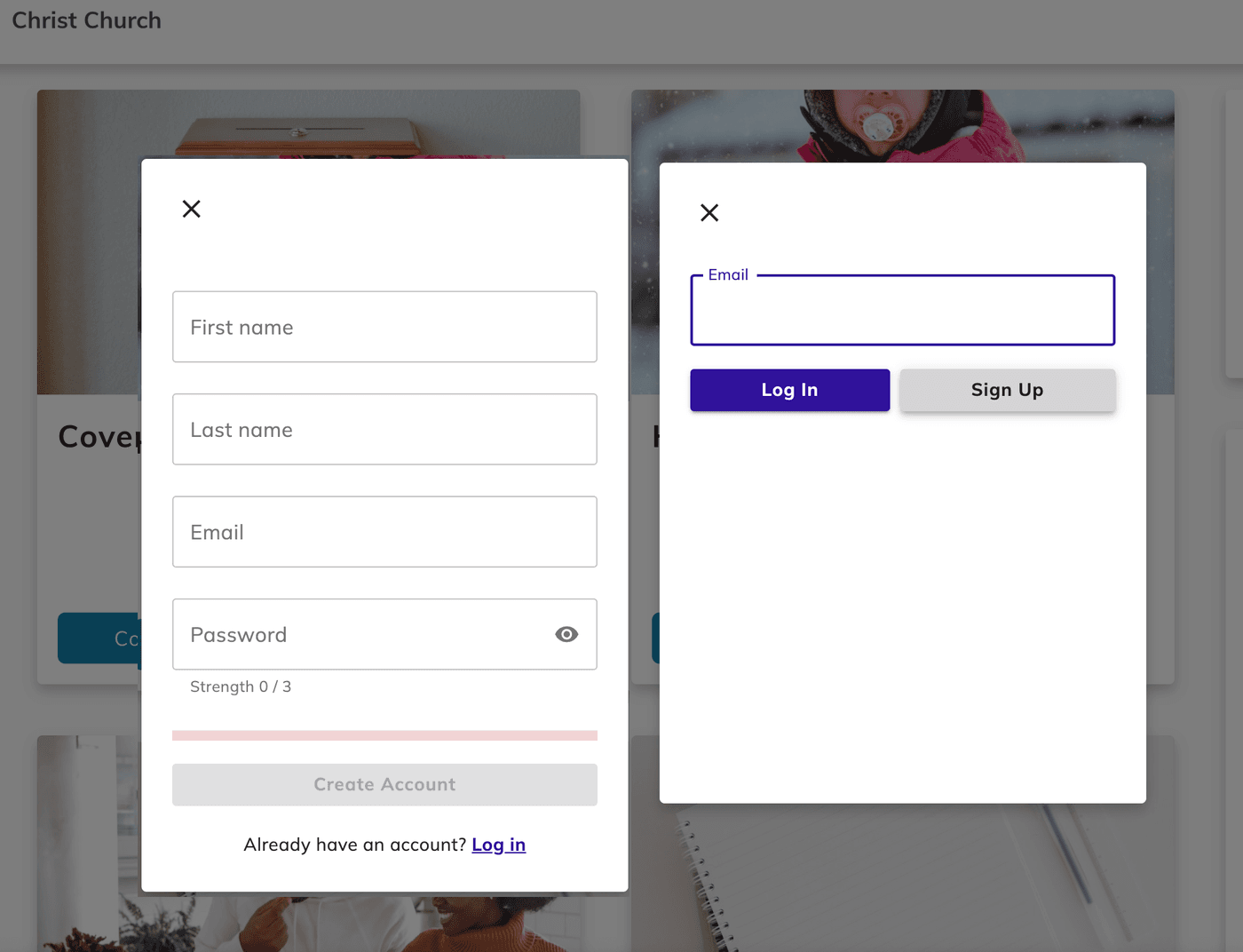 Step 2: Select a Contribution Category
Click a "Contribute" button. If you plan to give to multiple categories, just pick any one to start.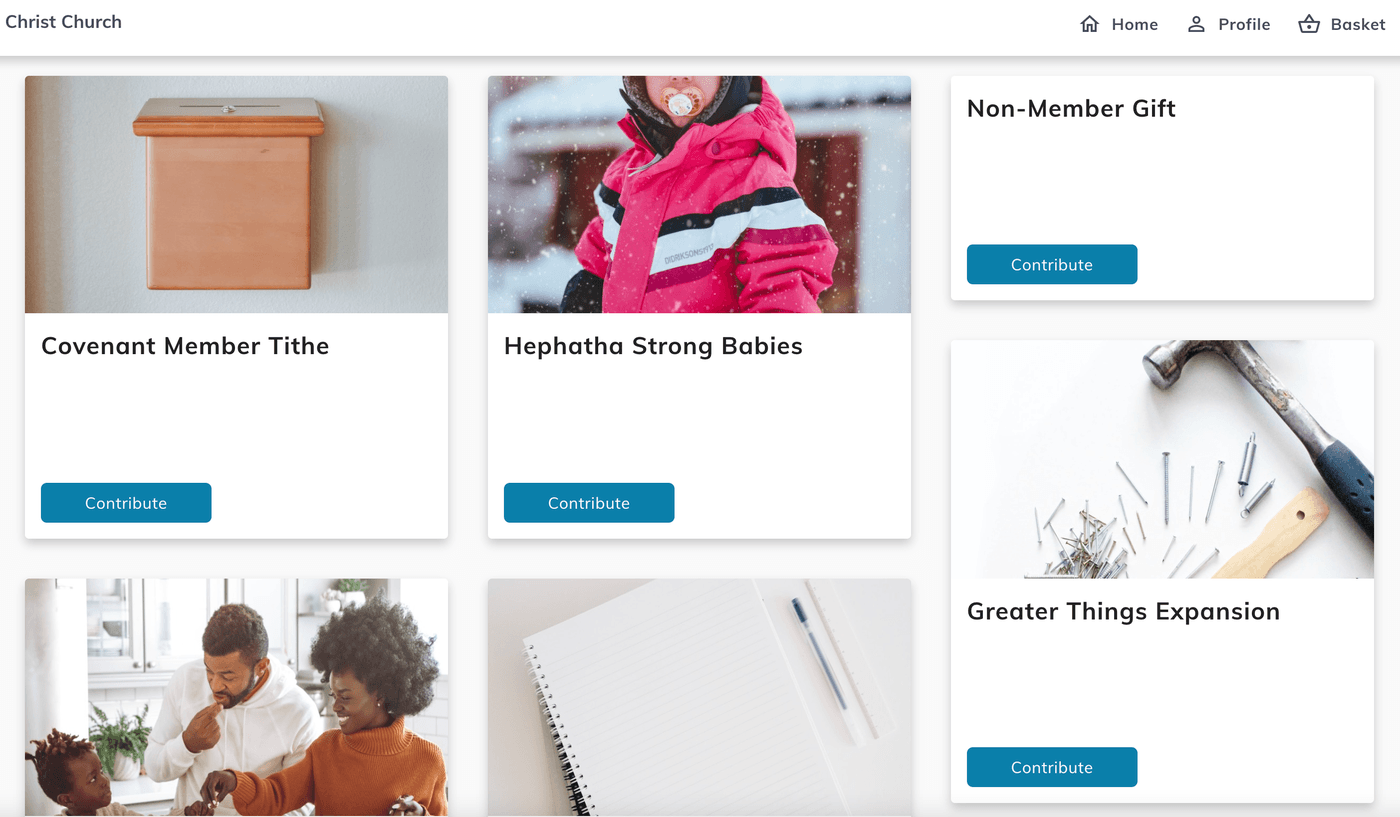 Step 3: Enter Amount, Frequency, and Memo
Insert any amount, then select your frequency and add a note to specify what it's for.
Frequency options include:
Once, now
Once, on a future date (select start date)
Every week (select start date)
Every two weeks (select start date)
Monthly (select start date)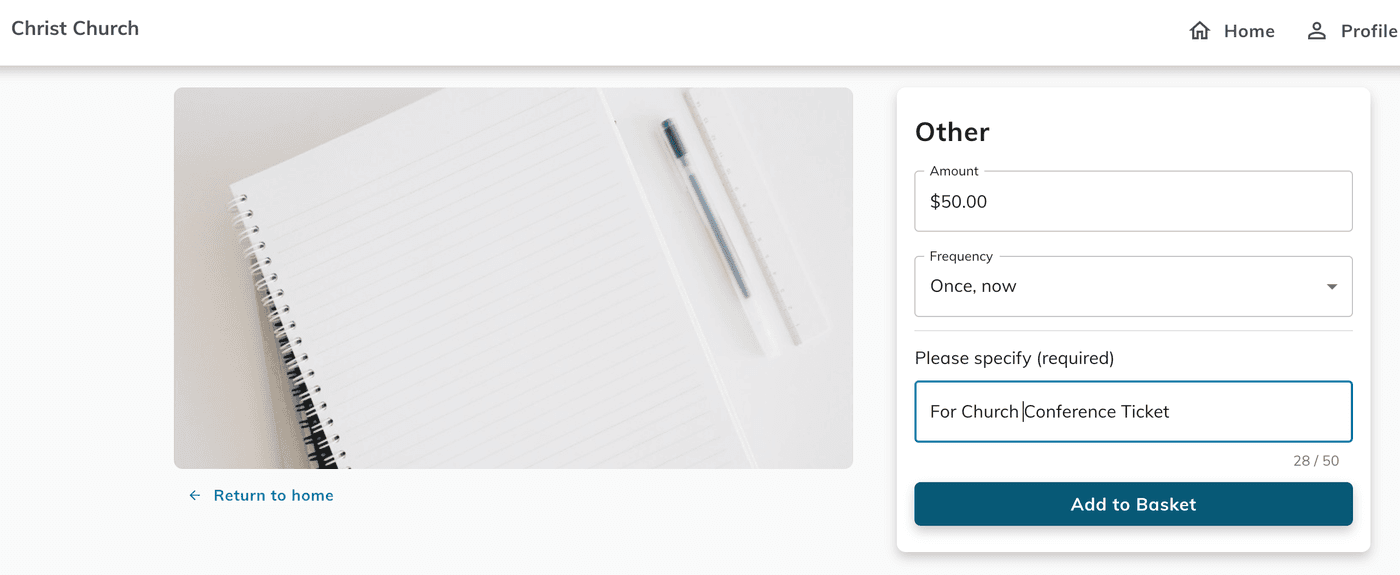 Step 4: Choose Another Category or Continue to Payment
If you'd like to give to more categories, click "See all" on the left (under Explore More Ways to Give) and click an appropriate Contribute button.
If you're done entering your gifts, click the "Continue to payment" button on the right.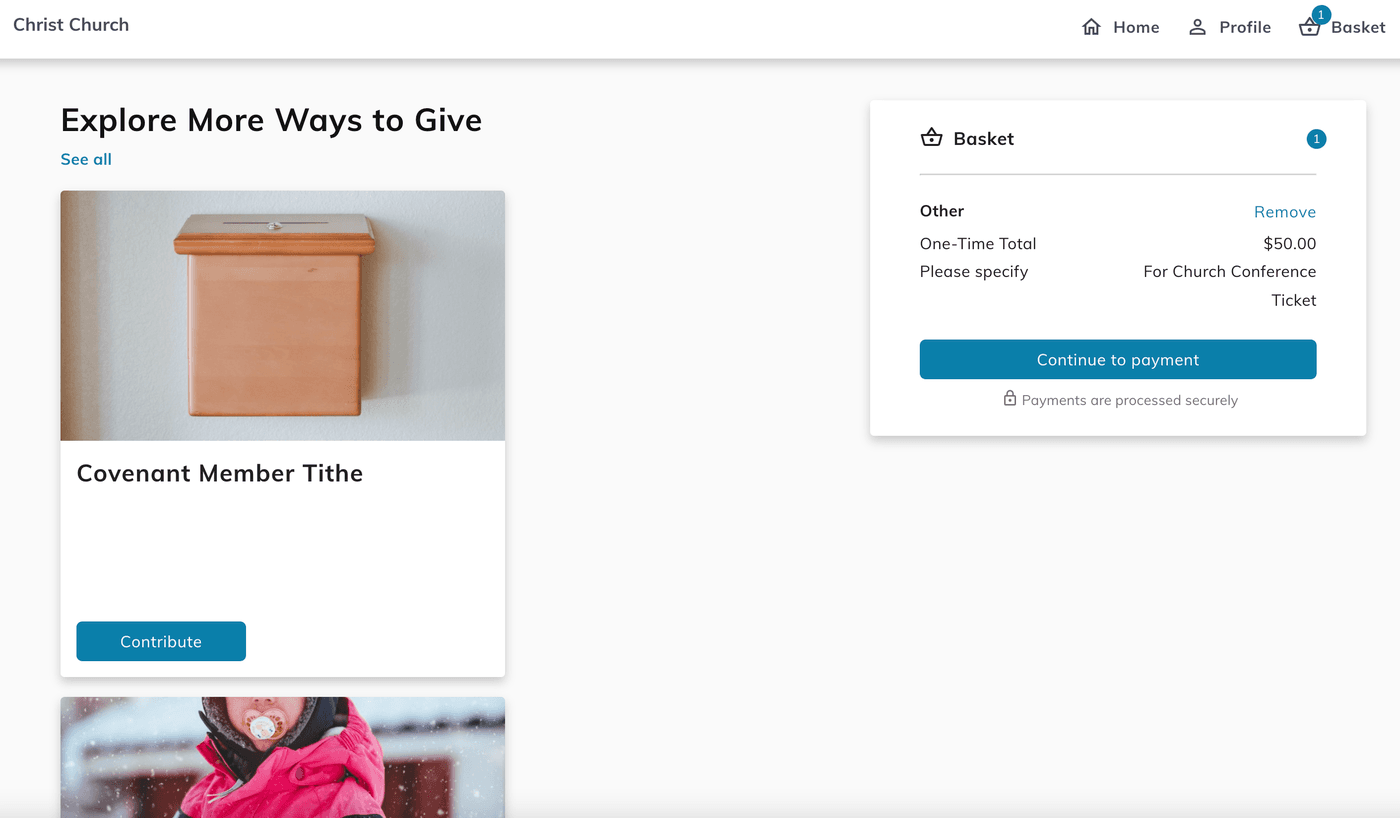 Want to maximize your gift's impact? There are two ways to reduce processing fees paid by Christ Church.
Elect to contribute 2.75% at this step AND select "Credit or Debit Card" during the Payment step.
Select "Bank Account" during the Payment step.
Make your selection and click "Continue to review".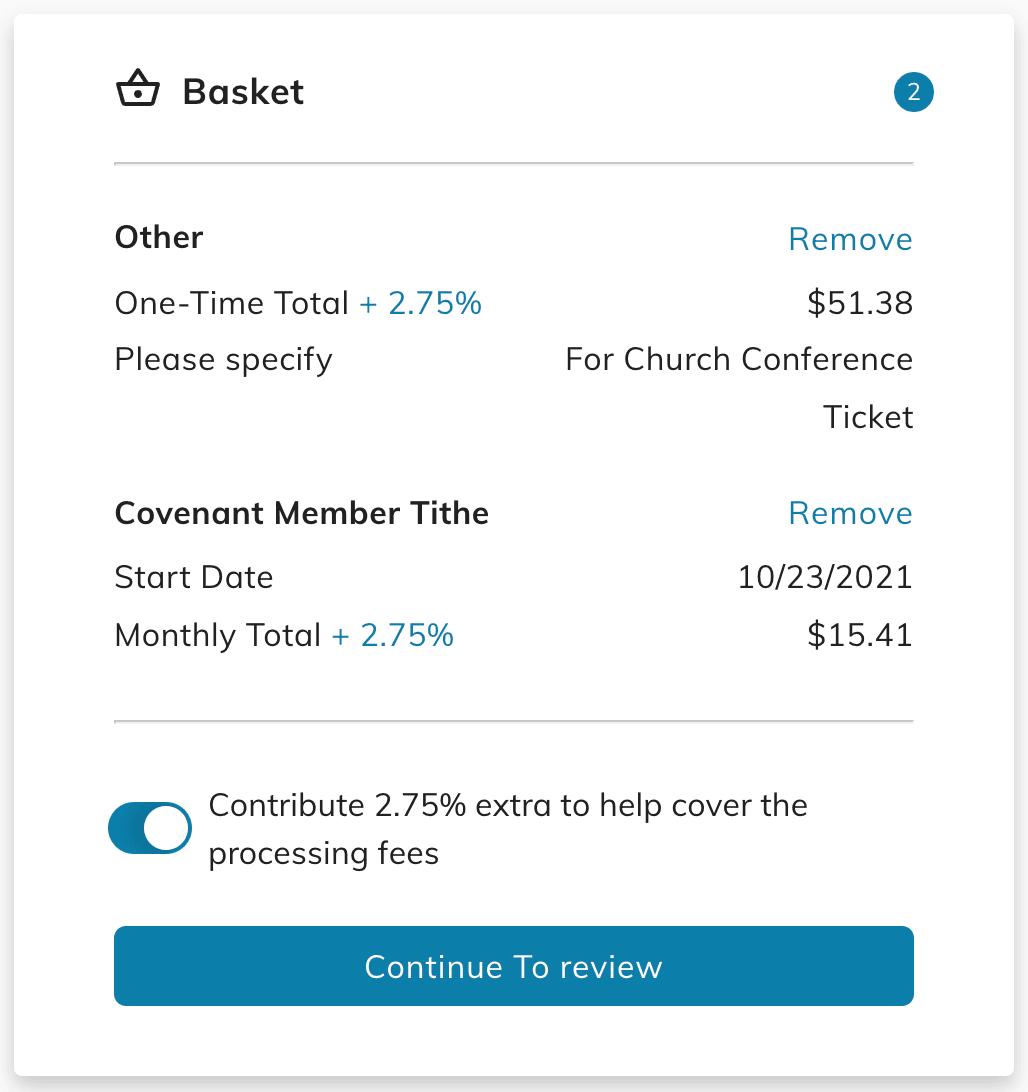 Step 5: Complete Your Transaction
Choose whether you'd like to pay by credit or debit card or through your bank account. Enter Payment Method details and Contact Info and complete your transaction.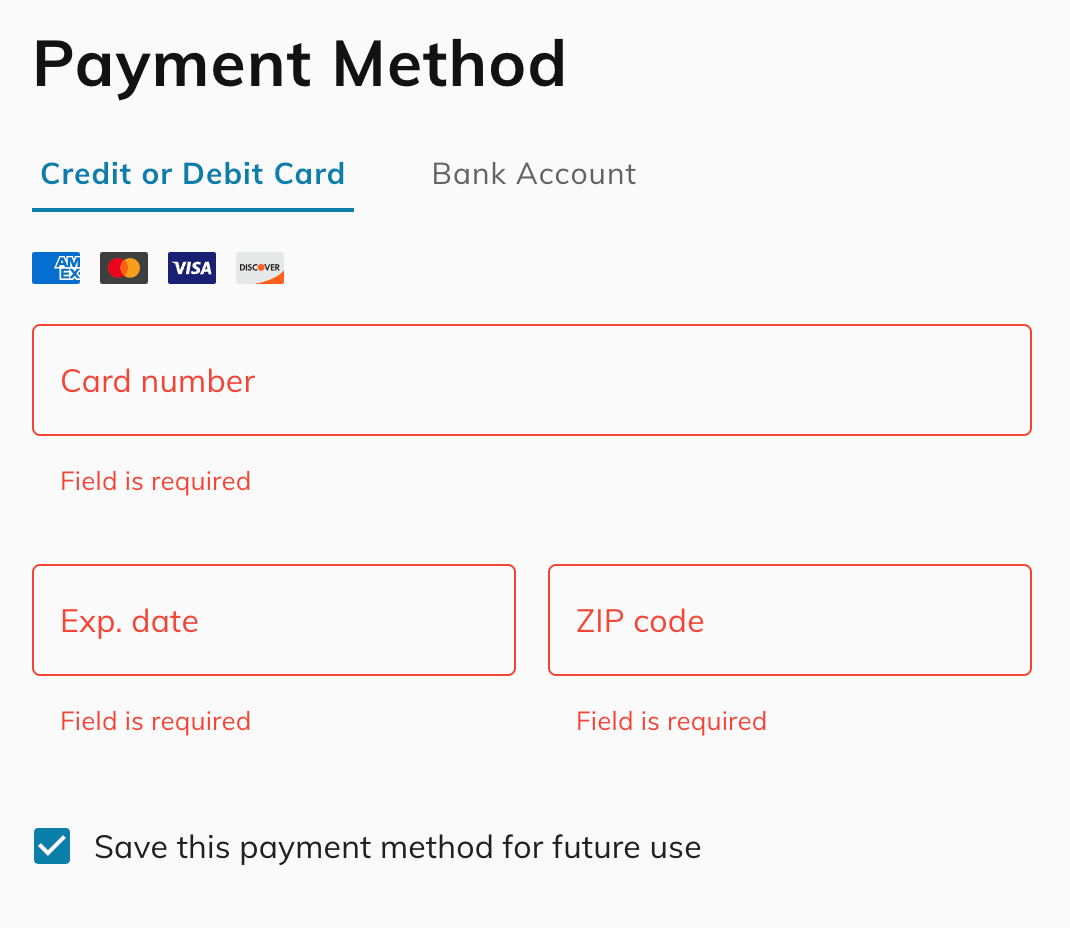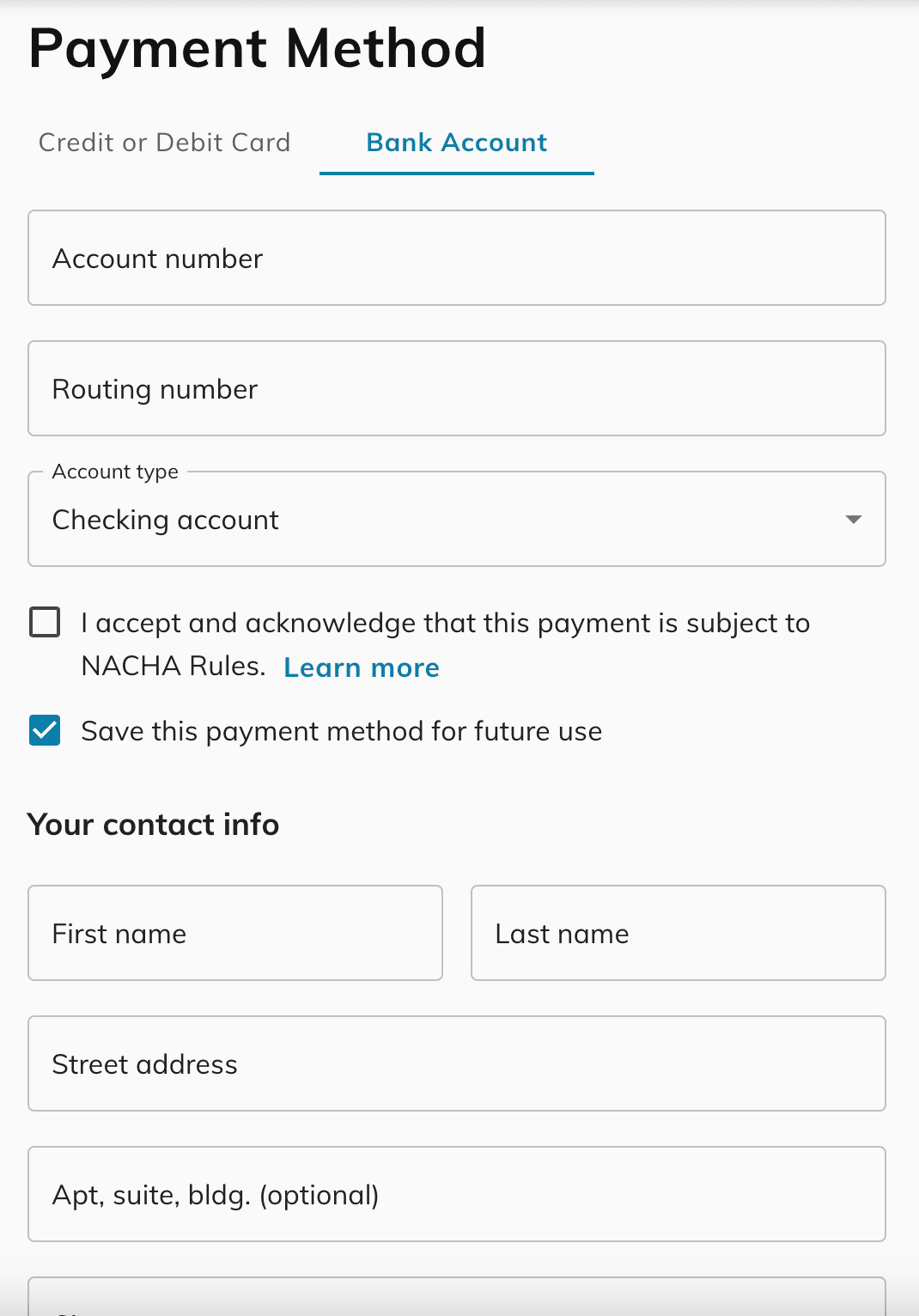 Thank you for your faithfulness and radical generosity!