Love Those Less Fortunate
One of our strategic missions partners, New Beginnings Are Possible Christian Youth Center, is located at 6100 N 42nd St in Milwaukee.
During the school year, New Beginnings provides Christian-based, after school programming for school-aged kids in Milwaukee. In the summer, they offer a daytime program that includes lots of outdoor experiences and field trips.
Their newly-donated facility is located in a safe residential neighborhood, making it easier to serve more kids. There is ample off-street parking for volunteers as well as a welcoming receptionist at the secure front door. They are blessed with a commercial kitchen, plenty of classroom/office space, a full-size gymnasium, and lots of outdoor green space.
How Can You Help?
Donate food items such as entree, fruit/vegetables, healthy snacks, or beverages for about 40 kids. Simply label them for "New Beginnings" and place them in the Christ Church kitchen at your convenience, then email a heads-up to [email protected].
Serve the evening meal - Choose Mon-Thu from about 4:00-5:30pm.
Provide homework help one-on-one with elementary school kids Mon-Thu from about 3:30-4:30pm.
Lead a Bible study - Choose Mon-Thu from about 3:30-4:30pm.
View Dates & Sign Up: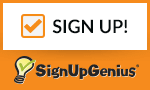 Contact